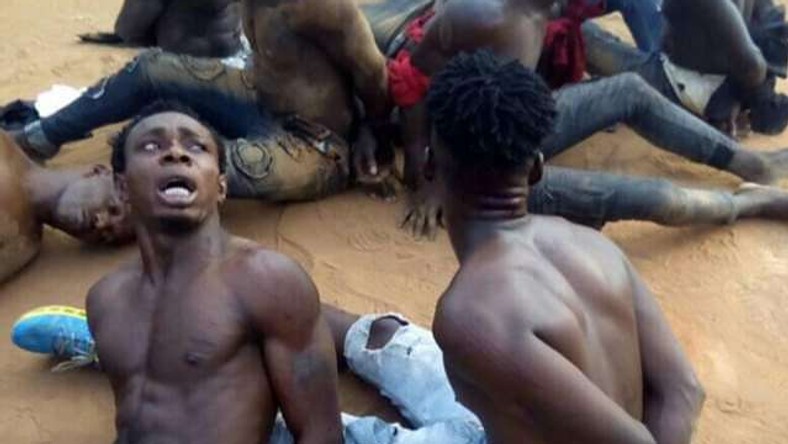 Some people are very very stubborn, even when they say you are going to die when you do something, some people would still do.. chaii.
Anyways, According to a report from a Popular Media/Blog www.Pulse.ng, 10 youth have been reportedly arrested from different locations in Bende local government area of Abia State for attempting to snatch ballot box. Also, According to Dailytrust,
the youths in the area who helped in the arrests of the suspects said that the suspects that were arrested were unknown and armed. They were handed over to army personnel on duty close to the local government headquarters.
The Senior army officer in charge of the team said investigation is ongoing regarding the story to ascertain the true position.
What do you guys think, we all know the penalty of snatching a ballot box annoced by President Buhari, should they shot them to death?